PARTNERSHIP & COLLABORATION TO FURTHER EDUCATION !
Campaign to Build Lightning Safe Communities

Sponsored by: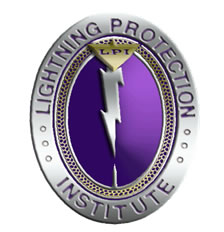 The Lightning Protection Institute
Initiative Begins in 2011 to Promote Awareness about Nature's Underrated Risk
LPI Introduces Educational Initiative w/NOAA/NWS, Fire Safety Groups & Texas State Fire Marshal
Pilot Initiative Includes Installation for Fire Station #37 in Austin, Texas
Bonded Lightning Protection Donates System at Lightning Safety Awareness Kick-off Event
LPI Sees Increase in Partner Support in 2012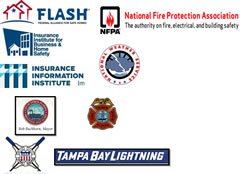 Federal Alliance for Safe Homes (FLASH)
National Fire Protection Association (NFPA)
Insurance Institute for Business & Home Safety (IBHS)
National Weather Service/NOAA
Insurance Information Institute
City of Tampa & Tampa Fire & Rescue
United States Lifesaving Association
Tampa Bay Lightning Hockey
Lightning Safety Advocates Join Mayor Buckhorn, Dave Andreychuk and Tampa Fire & Rescue for LSA Week Kick-off at Firefighters Museum
2012-2013 LPI Supports Fire Stations & NFPA's "Sparky's Wish List"
LPI Announces Campaign to Provide Complimentary Lightning Protection Systems for Fire Stations in High Risk Areas of U.S.

What is the Campaign to Help Build Lightning Safe Communities?
In response to the NFPA's "Sparky's Wish List" outreach to fire stations, LPI is sponsoring a "Campaign to Build Lightning Safe Communities" which will provide complimentary lightning protection systems for vulnerable fire stations in high lightning risk regions of the U.S.
(Note: upgrades/maintenance service for existing lightning protection systems may also be eligible under this campaign)

Who Will Provide the Lightning Protection Systems?
UL-listed LPI-Certified Master Installer Firms from several high lightning risk regions of the U.S. are participating in the campaign. These LPI Member Firms are facilitating donations and coordination of lightning protection system installations for eligible fire stations.

What Will the Lightning Protection System Entail?
Methods and materials will comply with national safety standards of LPI, NFPA and UL
All materials used shall bear UL-listing mark for lightning protection system installation
LPI-IP Master Installation Certification inspection will be provided at close-out for quality assurance

Why the Need for Lightning Protection?
According to a recent NFPA report, titled "Lightning Fires and Lightning Strikes," fire departments in the U.S. respond to an estimated 24,600 lightning fires each year. These fires are responsible for civilian/firefighter deaths, injuries and approximately $407 million in preventable property damage. (NFPA 2012)

LPI Can Help Protect Your Station Against Nature's Underrated Risk!
A direct lightning strike destroyed the entire roof of this building in Mechanicsville, Virginia—typically not thought of as a high risk lightning region of the U.S.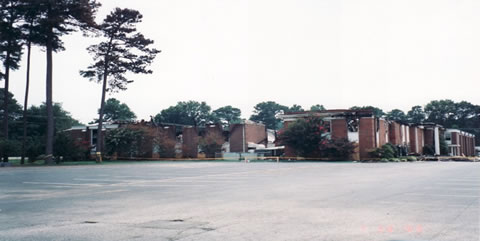 What is the Campaign Timeline?
The Campaign was announced in October 2012 in conjunction with NFPA's Fire Prevention Week and the "Sparky's Wish List" program
Participating LPI Member Firms will continue outreach efforts to fire stations throughout the spring, summer and fall of 2013
System installations are expected to be completed by October, 2013
Campaign recap to be shared during Lightning Safety Awareness Week, June 23-29, 2013
How Can Fire Stations Participate?
Interested fire stations can contact LPI at lpi@lightning.org to be connected with a participating LPI member firm
Eligible fire stations may be required to submit structural information
LPI member firm may require site survey to determine system design and material requirements
Owner/engineering approval may be required of fire station to proceed with system installation
Campaign News Coverage
Photo News Release Issued 2/20/13 Announces Campaign Donations re: Complimentary Lightning Protection Systems for Fire Stations in Chicago, Minnesota, Dallas & Toledo
Media Coverage & PR Builds Momentum for Campaign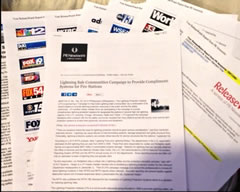 Visibility Reports for
Release Include:
324 Links/Clips
42 Initial Media Views
(Bloggers, Trade Pubs, Radio, Wire Service, T.V. , Newspaper,
Freelancers, Web &
On-line Services)
Top Links/Clips:
* Yahoo News & Reuters
Support Increases with Systems for More Fire Stations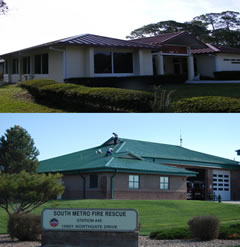 East Lake Fire Rescue in Palm Harbor, FL and South Metro Fire Rescue Station #45 in Parker, CO Receive L.P. System Installations in April and May
LPI Lightning Protection Systems are Helping to Safeguard Personnel, Structures & Equipment!
Support the Campaign!
Sponsorship Opportunities for Insurance Providers & Partners
LPI is seeking donations from insurance providers and partners to help fund lightning protection systems for additional fire stations in the U.S.
A $5,000 donation will help provide UL-listed lightning protection equipment to facilitate a system for a needy fire station.
Contact Kim Loehr, LPI Communication Communications Director for information re: partnership opportunities – kiml@lightning.org Twitter: Kimberly Loehr @lightningkim

LPI Puts Lightning Protection Information at Your Fingertips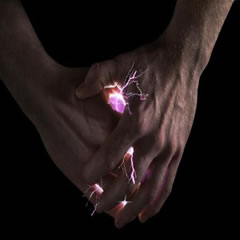 The Lightning Protection Institute is a a not-for-profit nationwide group founded in 1955 to promote lightning safety, awareness and education. LPI is a leading resource for system requirements. Visit www.lightning.org for more information.
Final "Thank You" to the Fire Safety Community!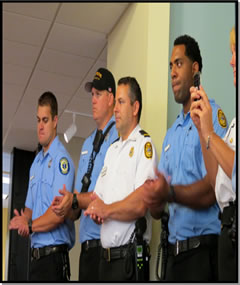 The Lightning Protection Institute Appreciates and Supports Your Dedication to Fire Safety!